Another year, another award!!
As we start a new academic year together, below is information you will need to apply your school/ parish.
If you have never run the award before or you would like to know more about it, please click the link below.
Registration
Please register your school/parish using the link below: https://forms.office.com/e/7dieMZsjpA
If you do not have access to the internet/emails please phone the office here and we can register for you (01744 740461/ 01744 460463).
We now use credits rather than hours. However, if you have been doing the award for a few years and feel more comfortable continuing as you have then please feel free.
Meetings
A relaunch is taking place on the 25th September for any old/new co ordinator's this will be taking place at St Margaret Clitherow Centre.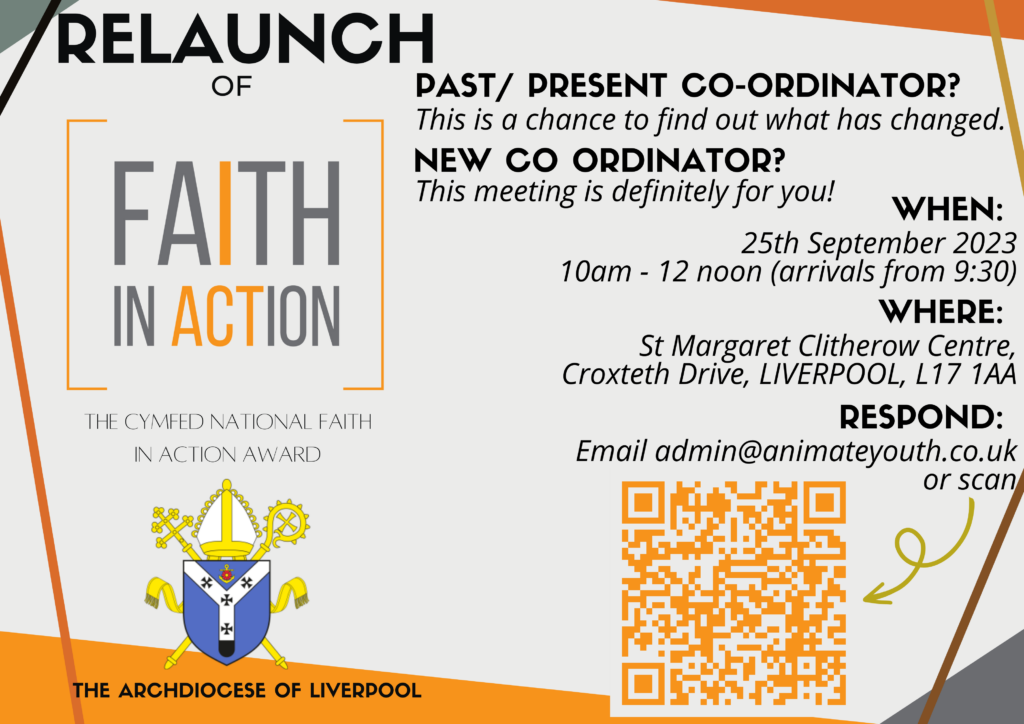 Please email l.lynch@animateyouth.co.uk if you are wanting to attend or scan the QR code and sign up yourself.
Dates
DEADLINE FOR SIGNING UP – 1st January 2024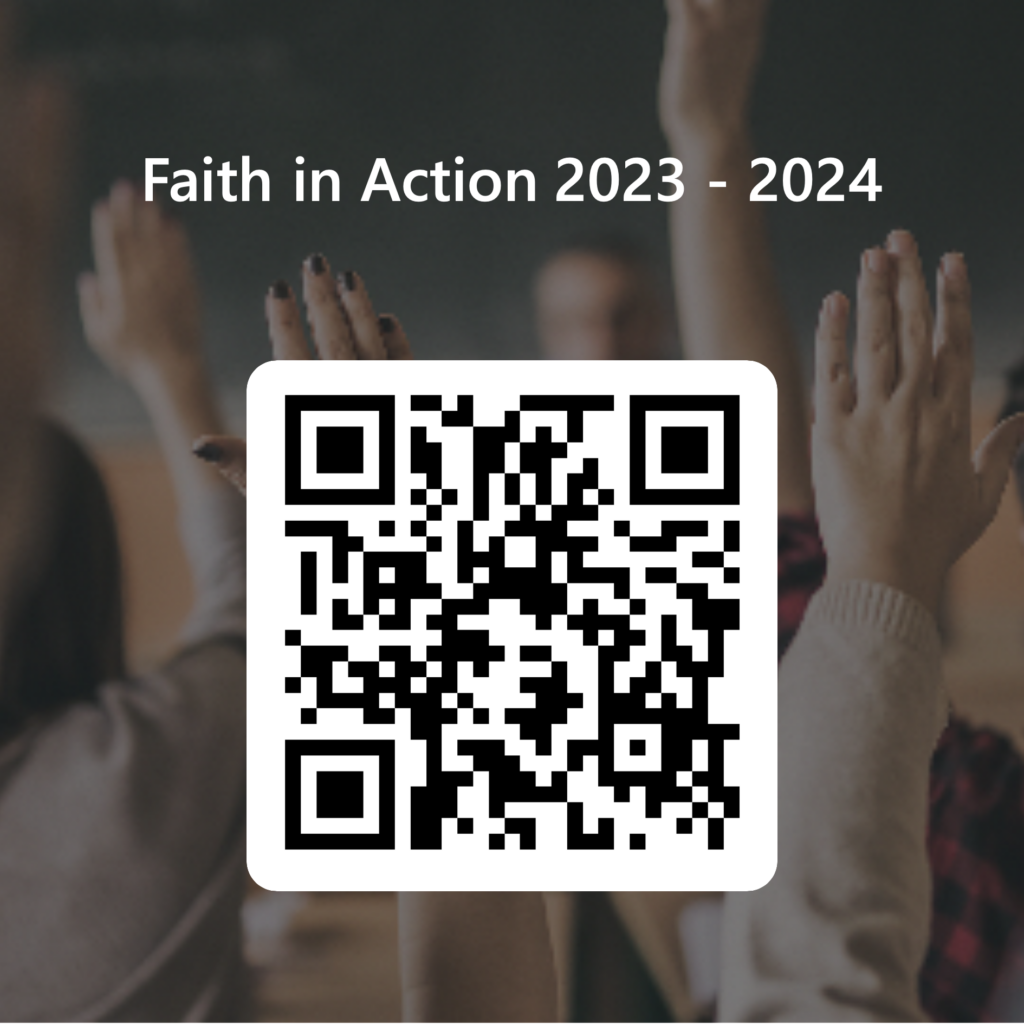 DEADLINE FOR FINAL PIECES – Monday, 20th May 2024 (To be sent/dropped off at Lowe House, 99 Crab Street, St Helens, WA10 2BE)
MODERATORS EVENING – Thursday, 23rd May 2024 (If you would like to be a moderator please let me know – l.lynch@animateyouth.co.uk)
MODERATORS DEADLINE – Monday, 17th June 2024
AWARD CEREMONIES (Wednesday, 19th June 2024 – Venue TBC)
Refreshments – 4.30pm
Award Ceremony – 5.00pm
End of Ceremony – 6.30pm Latest Finish
Resources
Please find below resources that may help in running the award this year or click on the specific reflection point tabs to see videos.