For more information or enquiries please contact the team office on 01744 740463 or send an email to admin@animateyouth.co.uk.
Day Retreats
A day retreat is a day held here at Lowe House for groups of up to 50. The team will work with the group from your School or Parish on any theme of your choosing. The team will explore your theme through a tailor made day of activities, workshops and personal witness.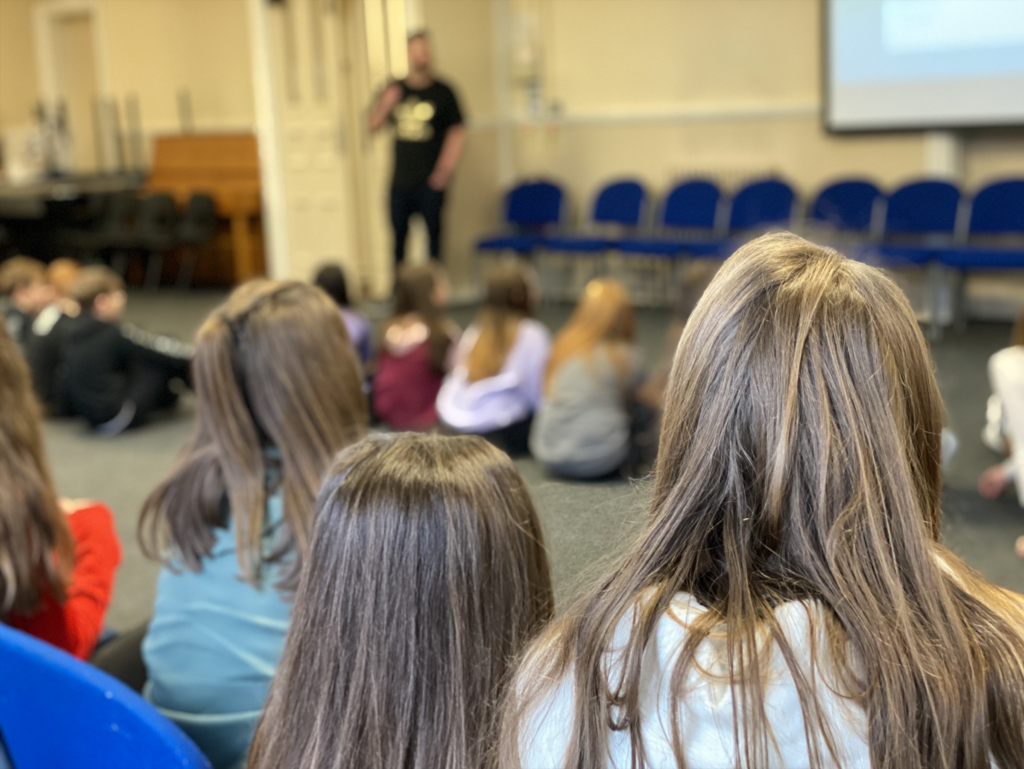 Mission Days
A Mission Day is a day held in your School or Parish. We are able to accommodate small numbers of young people for workshop style activities or a larger whole year group for stage presentation style work with drama and music with some elements of small group break out time.
A Mission Week
A Mission Week is an opportunity for the team to work with your school for an entire week. We will come into the school and work with all available years through stage presentations; including dramas, music and personal testimony.
We would also be able to work with specific groups, such as the chaplaincy group, prefect group, etc. in focused workshops.
A Mission Week would include preparation time with pupils and staff in the months leading up to the week, and post Mission Week evaluation.
A Mission Week can be the catalyst for new initiatives within the school or deepen the longstanding ethos and mission of the school.
Primary Day Retreat
We are able to work with Year 6 in a day themed around one of these areas:
New Beginnings
Community/ Gifts and Talents
Social Justice
Faith in Action – Serve