We are running the Faith in Action Award this year!
Many of you are already familiar with the National Faith in Action Award. In 2019 we were due to have over 1,200 young people complete the award. Sadly, other events over took us!
We are hopeful, though, that this year we will be able to run the full FIA Award.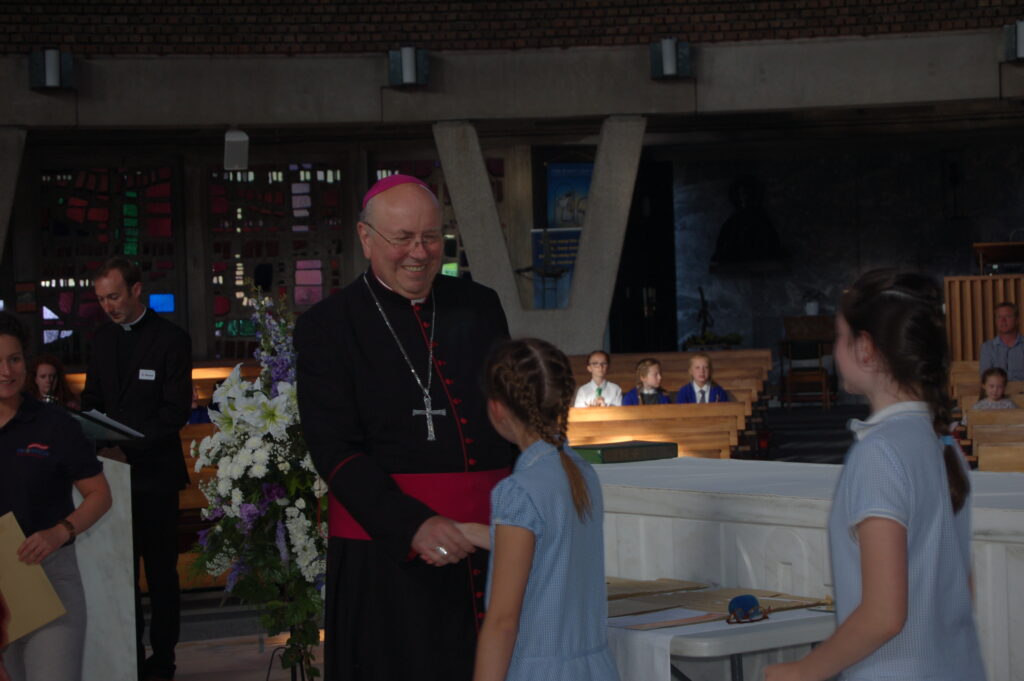 Registration
Please register your school/parish using the link below:
https://forms.gle/gi2tmADSxqyvA8V98
If you do not have access to the internet/emails please phone the office here and we can register for you (01744 740461/ 01744 460463).
2. We now use credits rather than hours. However, if you have been doing the award for a few years and feel more comfortable continuing as you have then please feel free.
Meetings
If you are new to the award it may be better to try and attend the in person meeting here at Lowe House on the 27th September at 6pm.
For co-ordinators who do not need a training day, but want to have a catch up there will be a Zoom meeting on 27th September at 1pm.
Please email l.lynch@animateyouth.co.uk for the link to this meeting. Please be aware that due to the restrictions of a virtual meeting it may be difficult to show all the resources that are part of the award.
Dates
Deadline for Final Pieces – Friday, 6th  May
Award Ceremony – 16 and 21 June
Resources
Please find below resources that may help in running the award this year or click on the specific reflection point tabs to see videos.